Contents / Getting Started
Registering Users
1. Adding new employees to the system is permitted to administrators and HR managers on page "Users":
or from HR panel:
2. You can also send invitations to self-registration:
The self-registration link — https://NAMECOMPANY.crma.pro/register/ — will take new users to the page below: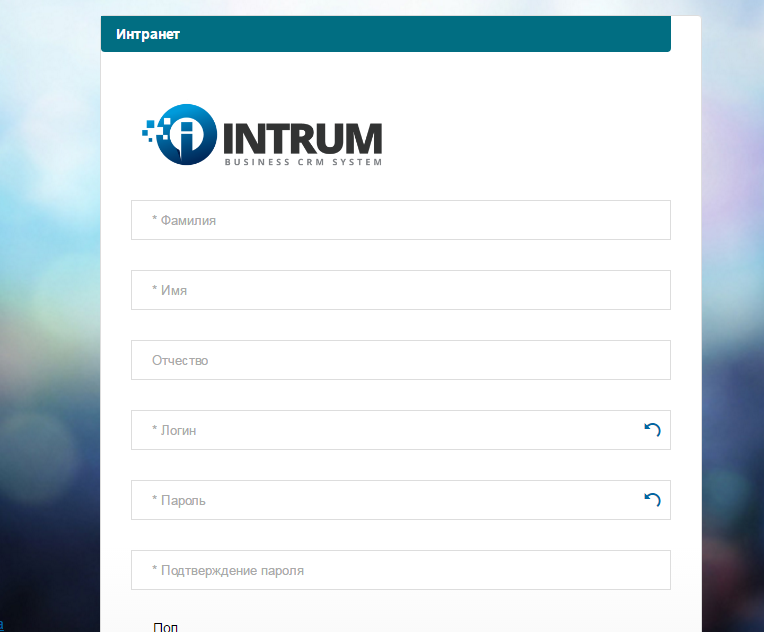 When registered, new users will appear in the "New" tab on page "Users":
Click this tab to open the list of new employees. Select one and enter profile edit mode:
Things you need to adjust in user profiles:
user status (staff/freelance);
user type (Administrator/User/Manager);
access to CRM (grant access to a certain CRM group).
Read more
about how to edit user profile (including type and status).
Select user type and status:
Grant access to the CRM:
New users can now log in with their login and password.
---
Back to Contents
---